Ramada Udaipur Resort & Spa is a luxurious, wide-ranging hotel where you can arrive to a welcome suiting the regal choices. The resort is widespread over 6.6 acres of wide stretching land. This exquisite resort facilitates the guests with awe-inspiring views. It's ordered series of gardens have a balmy, healthful setting with conventional work of stones.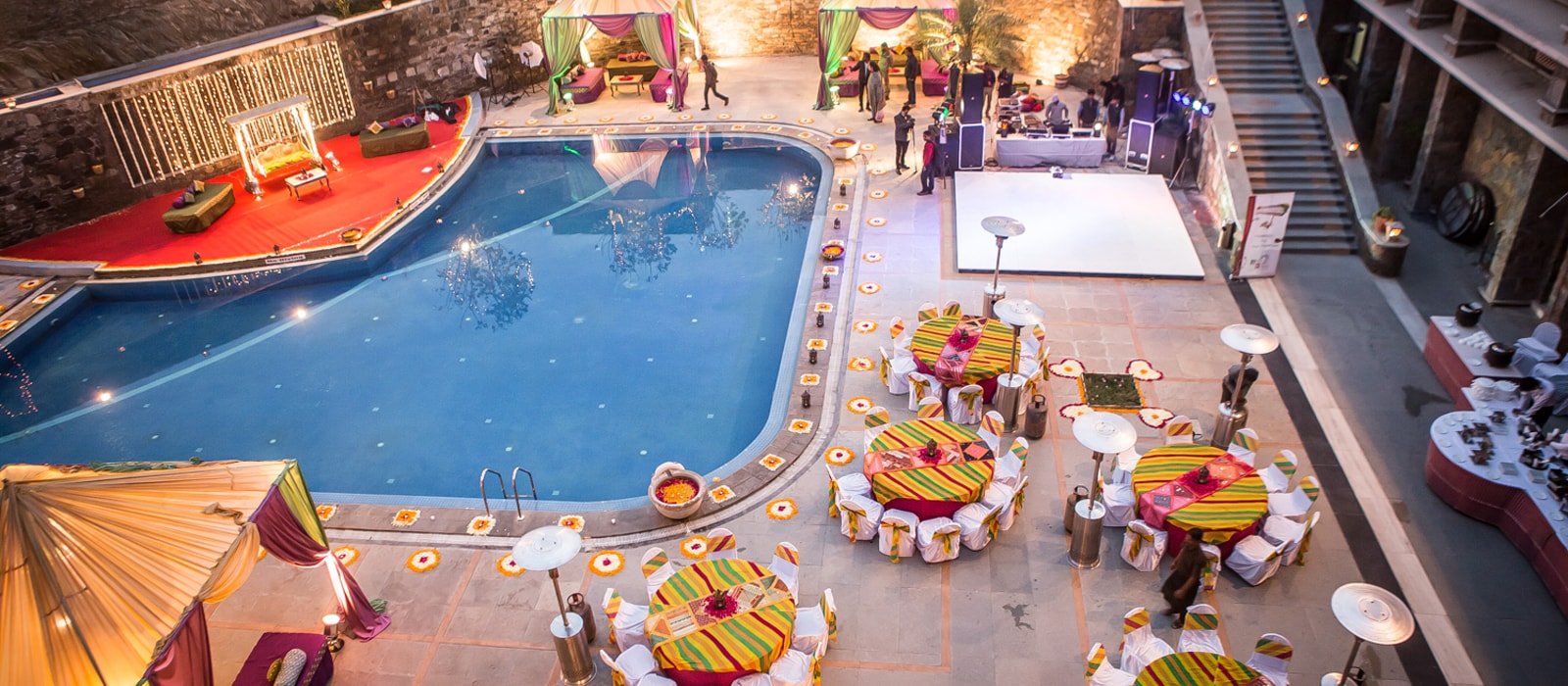 The Resort embodies a central courtyard featuring a large swimming pool around which all the guest rooms and restaurants are located. Each suite is designed as such that it offers the scenic view of the spa resort. Ramada Udaipur Resort & Spa is the best hotel with lake view & the most lavish resort in Udaipur. Ramada Resort needs not to claim but is definitely one of the best destination wedding spots in Udaipur. Your alliance with Udaipur  Weddings Pvt. Ltd. can prove to be a worth it experience to make your wedding nothing less than a dreamy affair in this exclusive resort.
It has a faultless romantic setting and seamless indoor venues that will make your ceremonies truly memorable. Udaipur Weddings Pvt. Ltd. offers an opportunity to serve you and let you enjoy in one of the remarkably elegant  Resort  Udaipur surrounded by the craggy Aravali Mountains where you can spend your holidays in the midst of luxury and beauty of nature. Ramada Udaipur completes your search for romantic hotels & resorts in Udaipur.