Rooms : 46 (30 Palace Rooms, 03 Royal Imperial Suites, 08 Historic , Suites, 05 Grand Historic Suites)  ||
Venues :- Chunda Palace  ||
Indoor : Gathering Upto – 100 Guests  ||
Outdoor : Gathering – 200 Pax  ||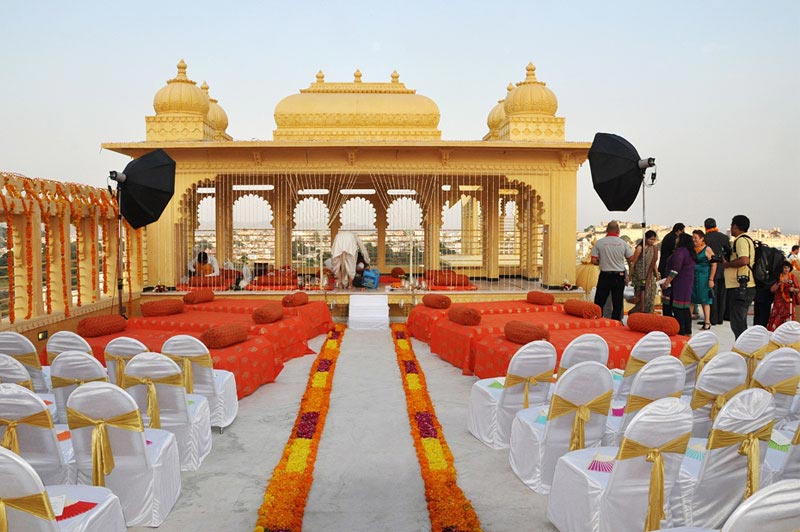 This Palace is an ideal heritage building showcasing great architecture of erstwhile Mewar kingdom. This imposing Haveli with 56 Rooms and Suites lies in three stories is set amidst lush green surroundings. The haveli overlooking Lake Pichola catches the fancy of couples in first sight. A large number of couples prefer to tie their knot at this Palace of Udaipur.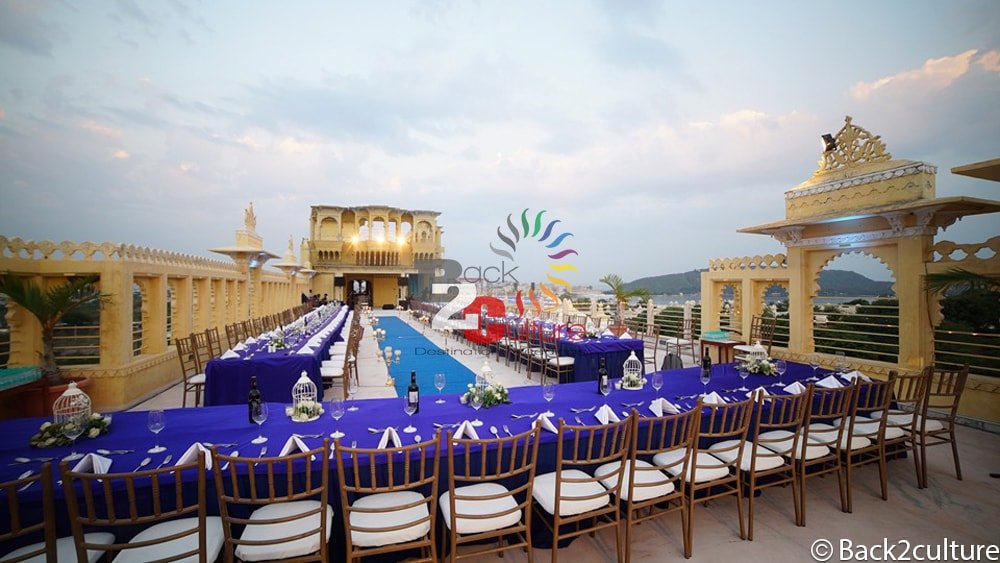 Situated in the foothills of Aravali range in Udaipur, this haveli is an example of its own kind. All the three stories have their exclusive Swimming Pool and Terrace. The rooms of this newly refurbished haveli is elegantly fitted with contemporary comforts that include LCD Televisions, Minibar, Jacuzzi, twin Beds and all other room accessories. These comforts qualify of this palace as one of the admired venues in Udaipur.
The aura of events at the Palace enamors numerous couples as it offers a reflection in the regal marriages. The gracious paintings and artwork of this region imparts it a great look that add to the celebration of the nuptial. This haveli of medieval times have everything to add sparkle to the razzle dazzle of the main day. This heritage hotel emphasize on offering great Indian hospitality to their esteemed clients. The great artworks showcased at the building sweeps you off your feet at first sight.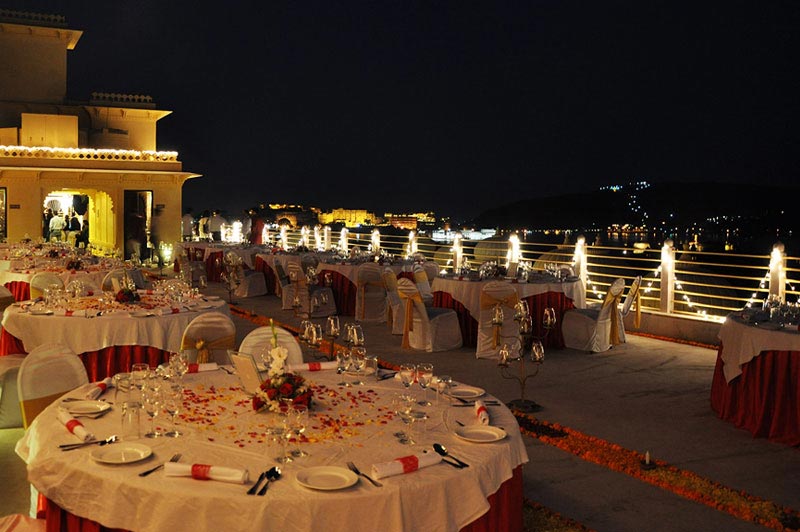 The couples who want to have their functions at the Palace they can hire the services of an accomplished Udaipur professional planner for their arrangements. The palace has enough space to host your D-Day. They have two open terraces which can easily accommodate 250 – 300 guests.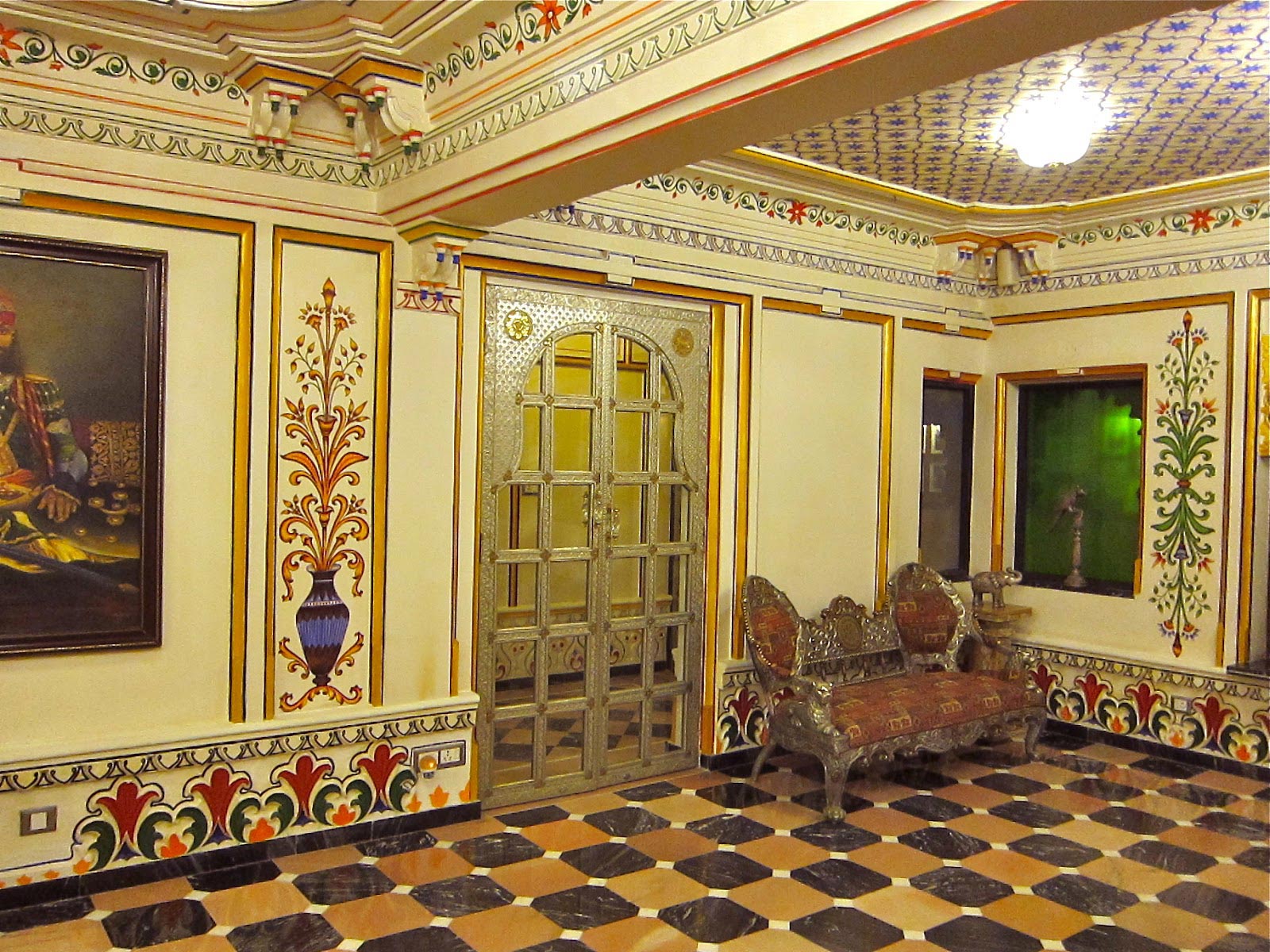 You will enjoy the beautiful view of lake and the sunset from there terrace. So enjoy marital bliss at this Palace of Udaipur.
Address :
Haridas Ji ki Magri, Udaipur, Rajasthan – 313001, India