Rooms : 39 (Aravali Suites, Devigarh Suites, Palace Suites, Garden Suites)  ||
Venues :- Devigarh Palace  ||
Indoor : Silver Lounge – For Conference – 40 Guests, Darbar Lounge – For Conference- 24  ||
Outdoor : Janayana Courtyard – 30 Guests, Restaurant Terrace – 50 Guests, Garden Suites Lawns – 350 Guests, Durbar Courtyard – 30 Guests  ||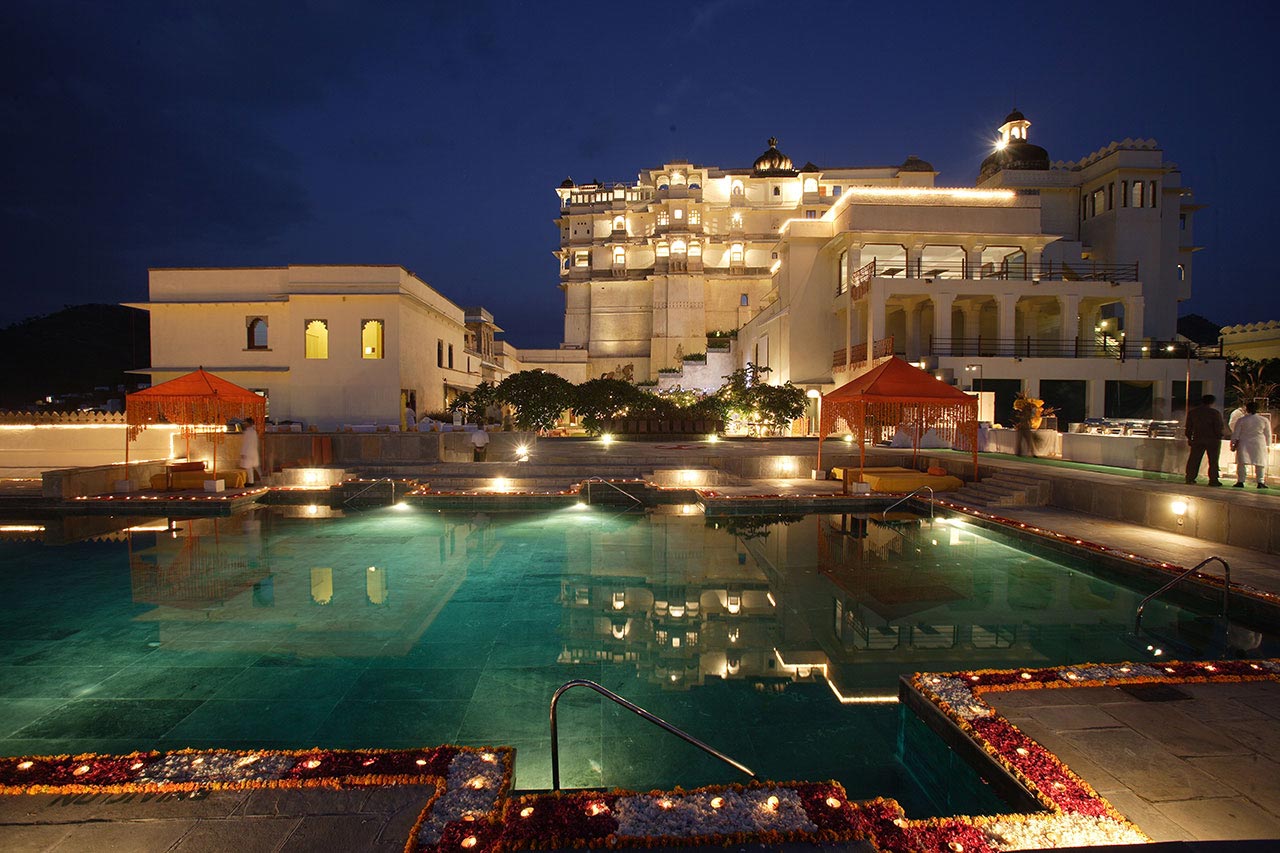 Indian marriages are known for their great pomp and show, where bride and groom get the princely treatment. This glittering occasion attains an ecstatic high when it is organized at regal set up. This Palace creates the magic which is redolent of its regal past. Perched in the foothills of Aravali, this medieval age of this palace is stunningly situated in the village of Delwara in Udaipur thus giving it a fine blend of regality and exoticness. The joie de vivre of the functions increases manifold when organized at this imposing palace.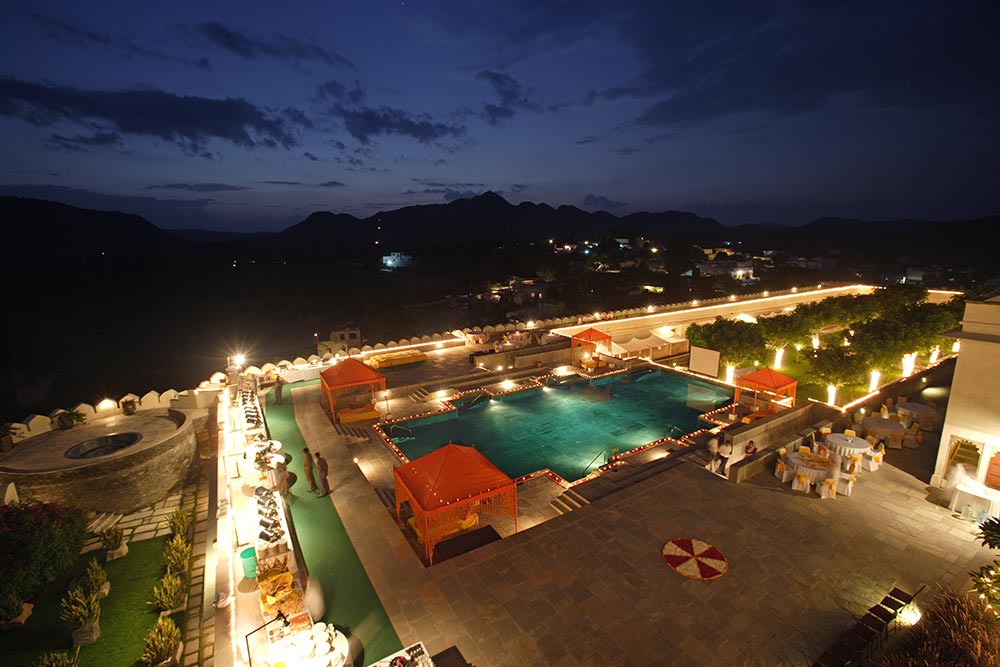 This palace is highly admired as it has complete infrastructure for the grand social gatherings. Right from pre and post functions everything can be organized at this palace without hassle.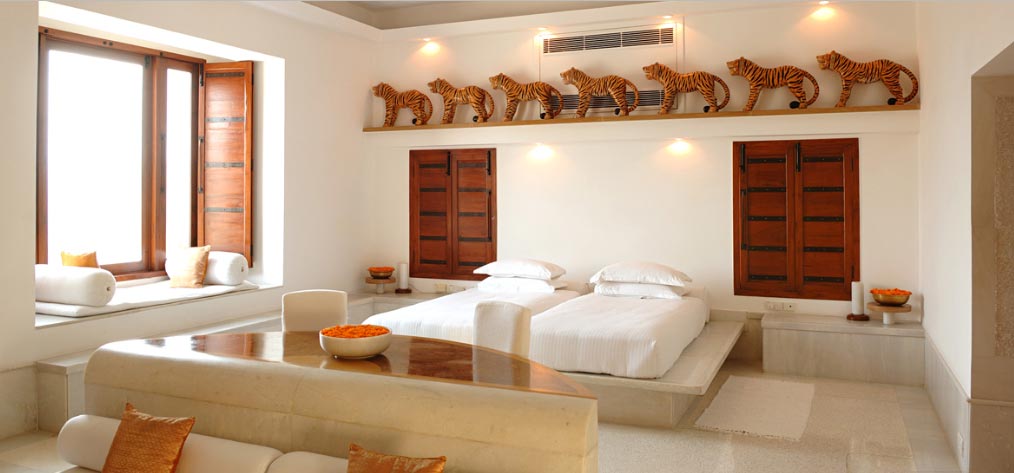 The freshly refurbished palace is an ideal fusion of past, present and future and hence a perfect set up for Palace events. With 39 well furnished suites, equipped with every finer detail, this palace vividly depicts local craftsmanship. This heritage property is a fine embodiment of contemporary design with the flavor of regality. Attracted by this fine architectural marvel the couples from all over the world come to exchange their vows at this heritage palace.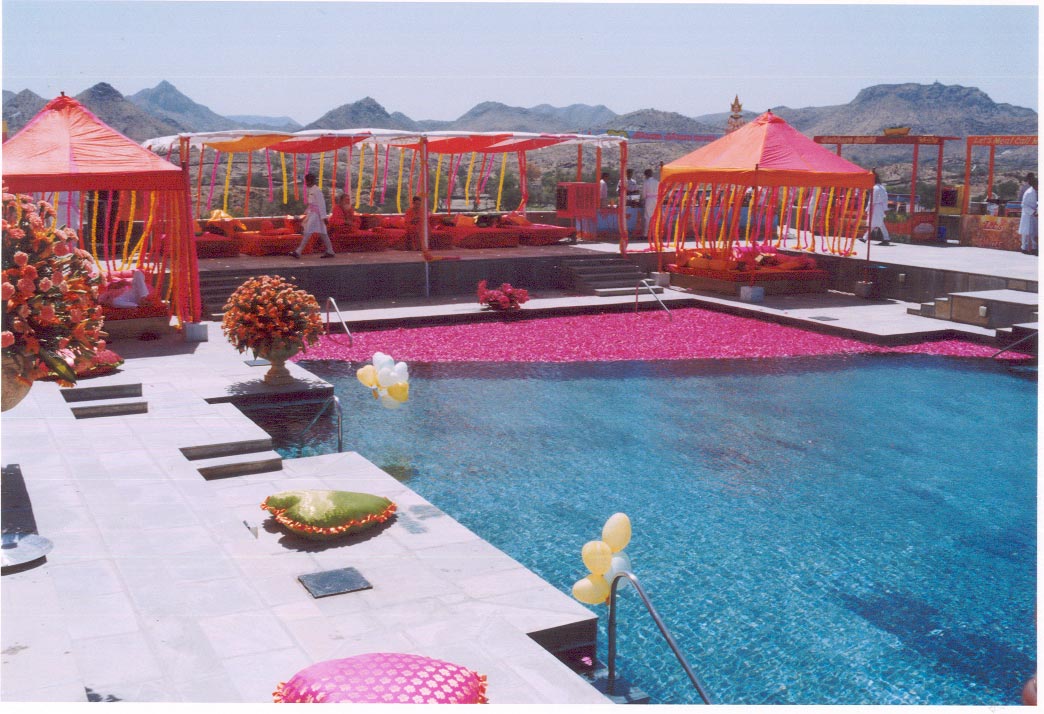 This heritage property has some beautiful sites where nuptials can be solemnized without a hitch. Right from mandap to dining, the place has enough places for every ritual. The hotel has ample place for fireworks to give your D-Day a spectacular start. So enjoy your beautiful occasion to the hilt.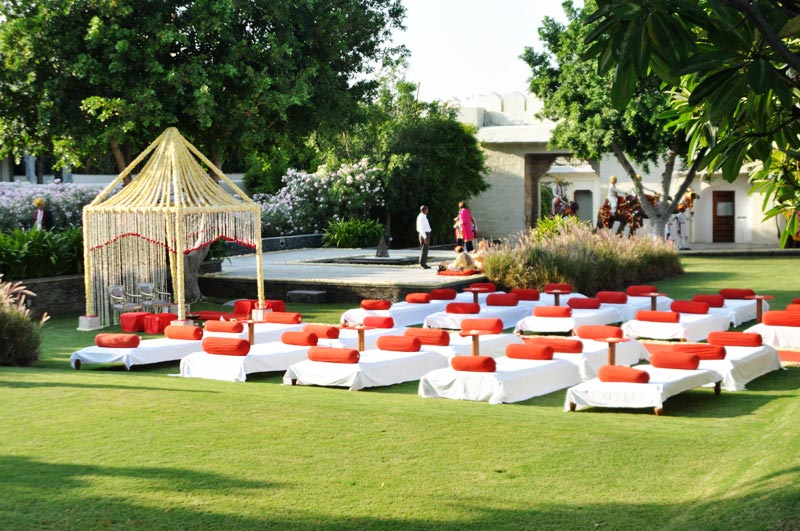 The couples who want to have their functions at the Palace they can hire the services of an accomplished Udaipur professional planner for their arrangements. The palace has enough space to host your D-Day. They have two open terraces which can easily accommodate 250 – 300 guests. You will enjoy the beautiful view of lake and the sunset from there terrace. So enjoy marital bliss at this Palace of Udaipur.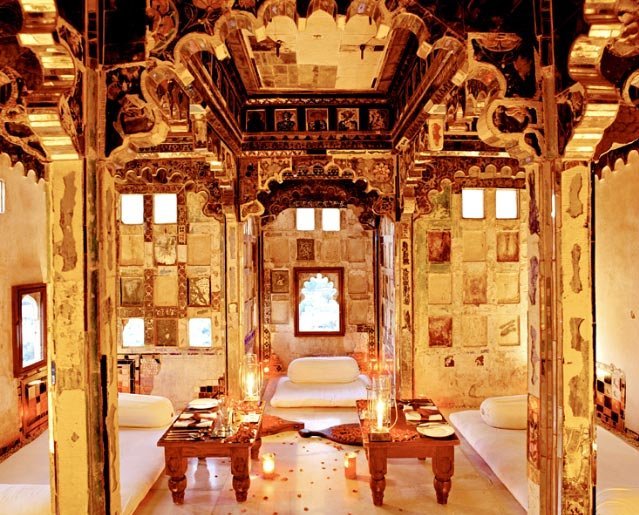 Address : Village Delwara, Tehsil Nathdwara District, Rajasthan, India