Rooms : 25 (21 Deluxe Rooms, 04 Deluxe Suites)  ||
Venues :- Shikarbadi Palace  ||
Outdoor : The Lawns, Risala – 300 Guests  ||
||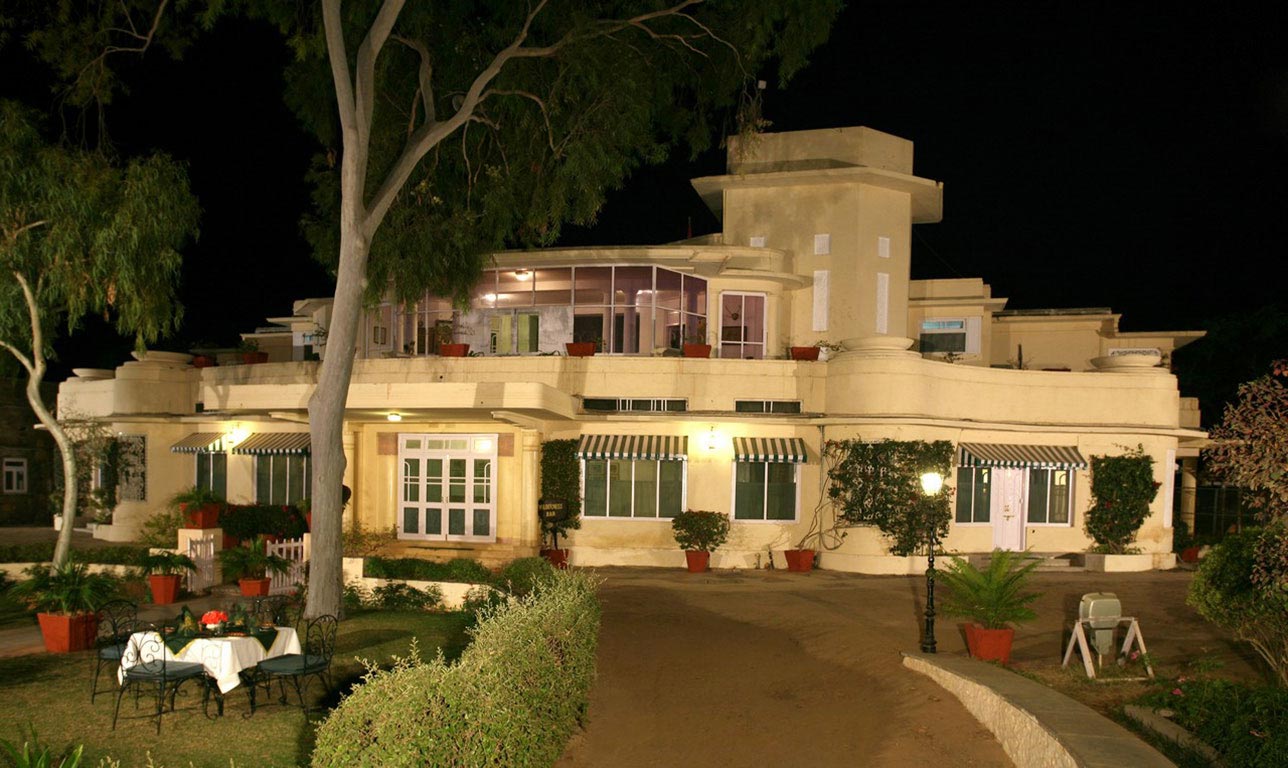 The city of Udaipur is beautifully studded with palace and forts that imparts this city a regal touch, perfectly in sync with its medieval past. The palace stands apart amidst this galaxy of forts and palaces as it has certain features of its own. This former hunting retreat of royal family of Mewar gloriously stands amidst a 250 acres wildlife sanctuary that makes it more attractive. Overwhelmed by its charm, numerous couples want to set sail for their new journey at this excitingly regal venue. Needless to say, events at this Palace are fast emerging as a recent trend in marriage.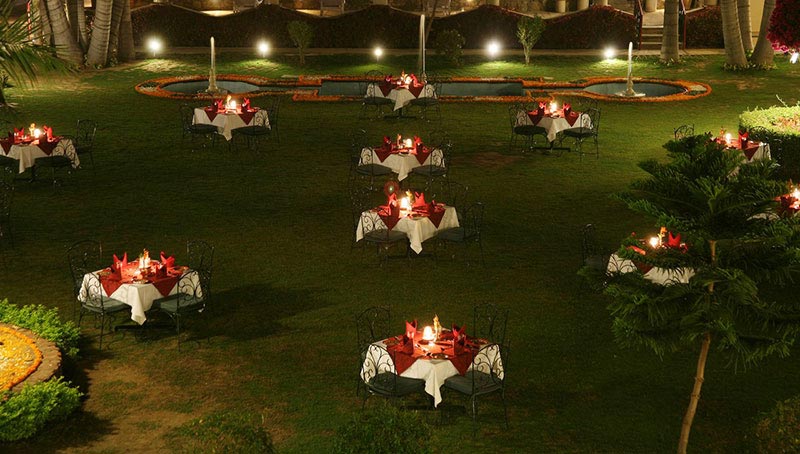 In recent years, this palace turned hotel evokes the feeling of its glorious past. Set against the backdrop of striking Aravalis hills, this medieval time palace has been delicately restored to its pristine glory that makes it a perfect cut .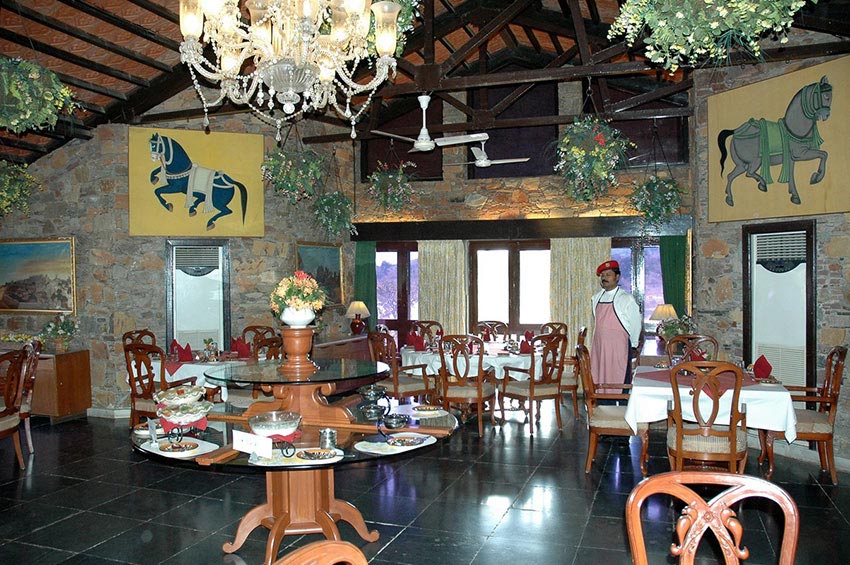 Situated at the outskirts of the city this heritage hotel offers comfortable access to city palace complex and other major landmarks of the city, giving your guest and invitees some enjoying moments in the city. Your friends and relatives will surely enjoy the every moment of your functions at this Palace.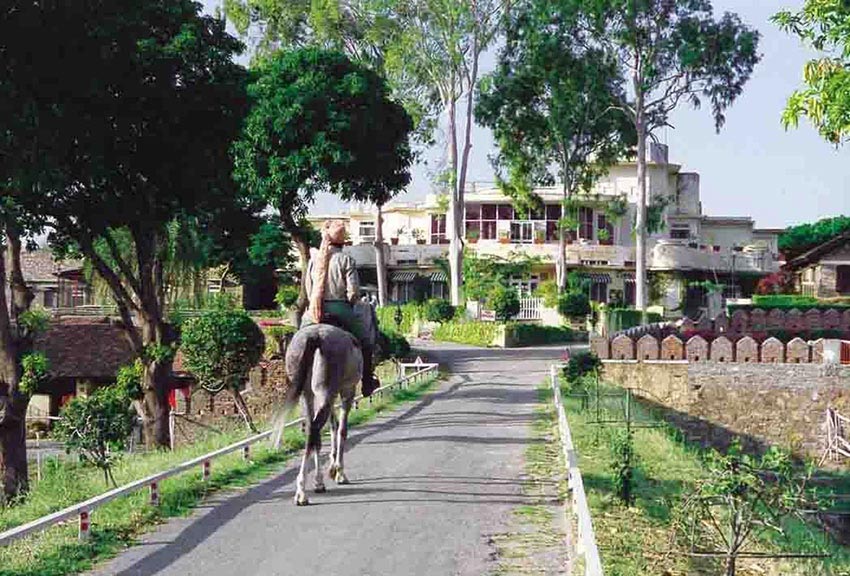 Vividly showcasing the great cultural heritage of Mewar region, the hotel is even has its own restaurant serving traditional Mewari cuisine. With its well furnished rooms and outdoor space this heritage hotel is all set to make your nuptial a mesmeric celebration.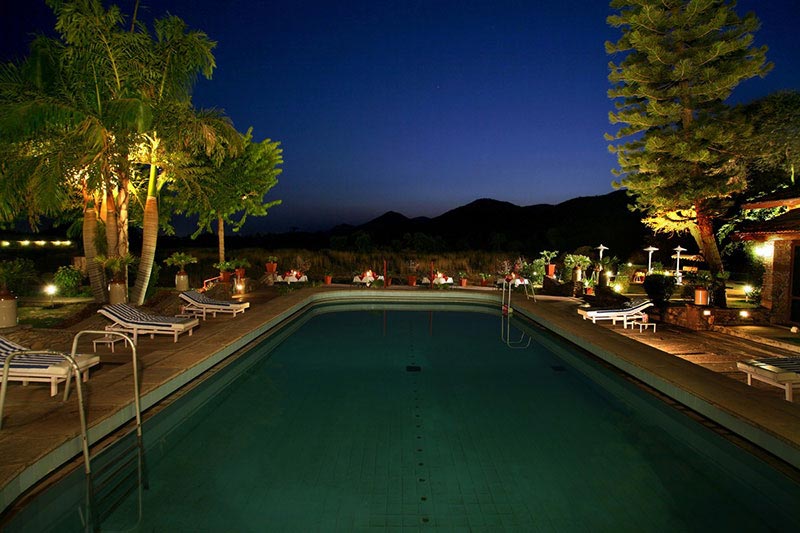 So enjoy every moment at this heritage palace.
Address : Goverdhan Vilas, Sector 14,Hiran Magri, Udaipur, Rajasthan – 313002, India