Rooms : 36 (19 Palace Rooms, 08 Terrace Suites, 06 Royal Suites, 03 Imperial Suites)  |||
Outdoor : Pool Deck-100 – 300 Guests, Palace Lawns – 100 – 300 Guests  ||
|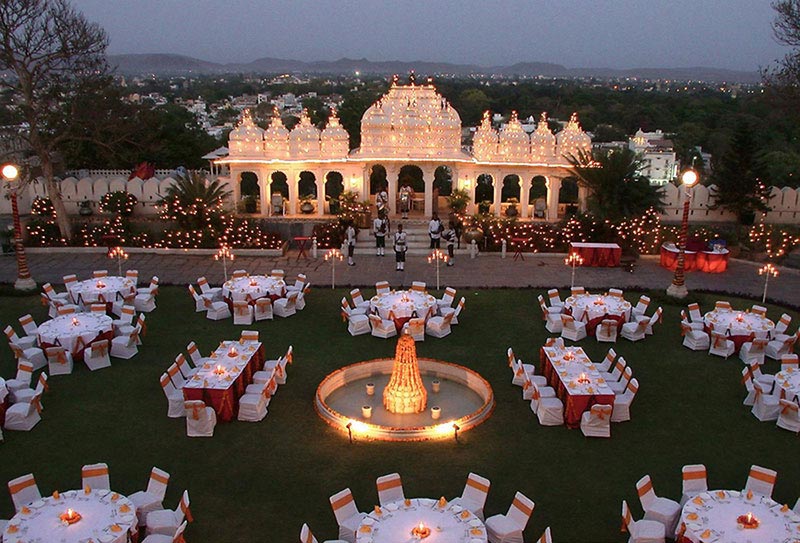 This glittering Palace in Udaipur is the former residence of Maharana Fateh Singhji. This palace turned heritage hotel is a beautiful place for social events. Harmoniously blending the great cultural heritage of Rajasthan with modern comforts this palace has kept its medieval character intact.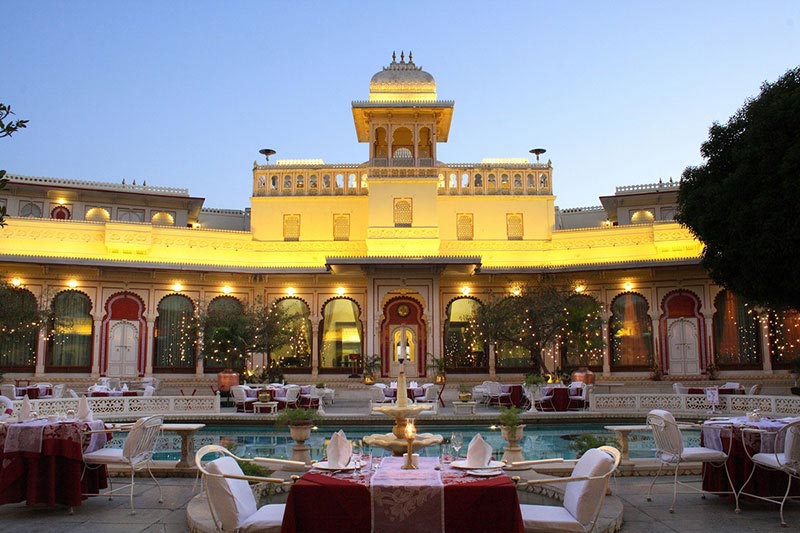 Owing to these specialties it has emerged as an ideal venue for nuptials. Marriages at Shiv Niwas Palace are apple of every eye.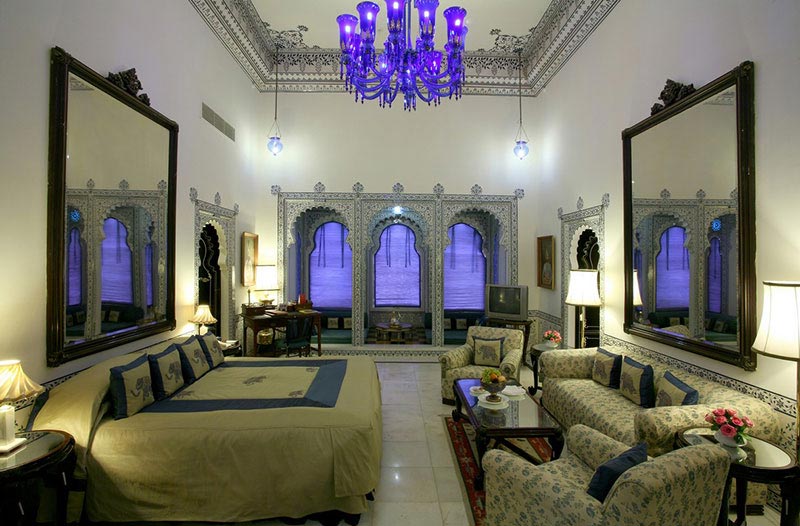 With a cavernous courtyard and large open area the hotel facilitates glitch free functions. This iconic heritage in the city of Udaipur truly reflects the vision of Late Highness Maharana Bhagwat Singhji of Mewar. With great efforts this historic palace has been beautifully restored to its past magnificence.
This palace turned hotel has enough spaces for various pre and post wedding ceremonies. So during your nuptial at this Palace Udaipur, space is not going to be a constraint for endless celebrations.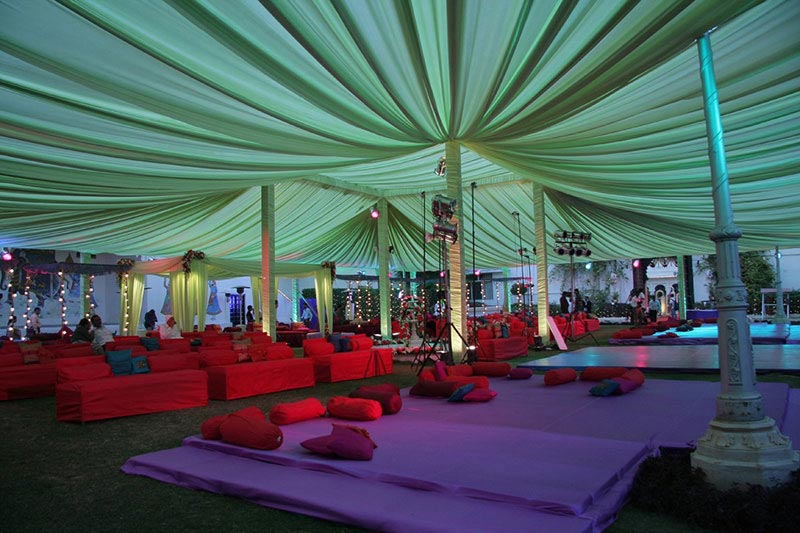 The hotel has well appointed rooms and suites with private terraces to give you a feel of regal lifestyle on the most important day of your life. Poolside of the hotel can be an ideal venue as it has enough space to accommodate your guests and invitees. The hotel's lawn and terrace are also being ideal venues for your fairytale nuptial.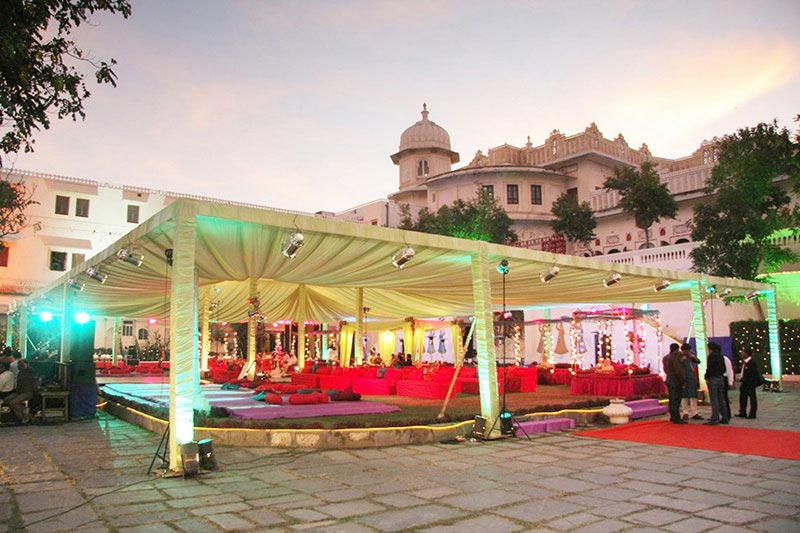 To assist your functions there are some good professional planners in Udaipur whose assistance could be of immense help for your grand celebrations.