Rooms : 80 (16 Lake View Rooms, 56 Heritage Lake View Rooms, 04 Luxury Suites, 02 Duplex Suites, 01 Royal Suites, 01 Maharaja Suites)  ||
Venues :- Leela Palace  ||
Indoor : Mewar – 70 – 150 Guests, Marwar – 40 – 80 Guests, Payal – 8 Guests, Bindiya – 10 Guests, Kangan – 10 Guests, Royal Boardroom – 14 Guests ||
Outdoor : Marwar Terrace – 100 Guests  ||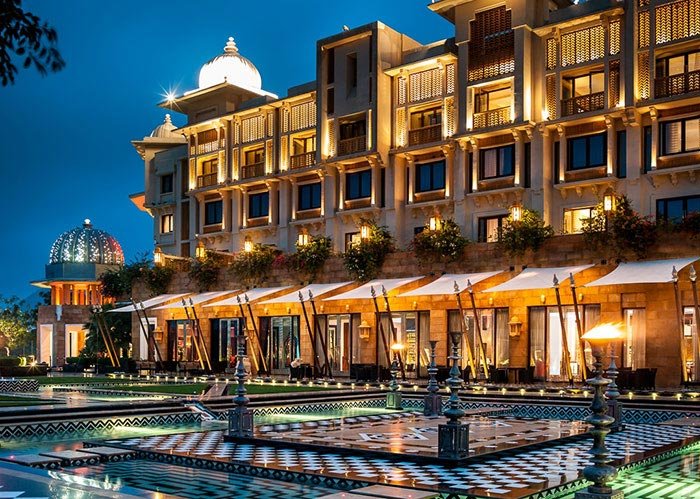 Serenaded by three turquoise lakes- Lake Pichola, Fateh Sagar and Udai Sagar, Leela Palace Udaipur is snuggled in the lap of Aravalli hills. The city which is a romance in white is crowned with the epithet like 'Venice of the East'. This one of the most beautiful cities in India has become a destination par excellence.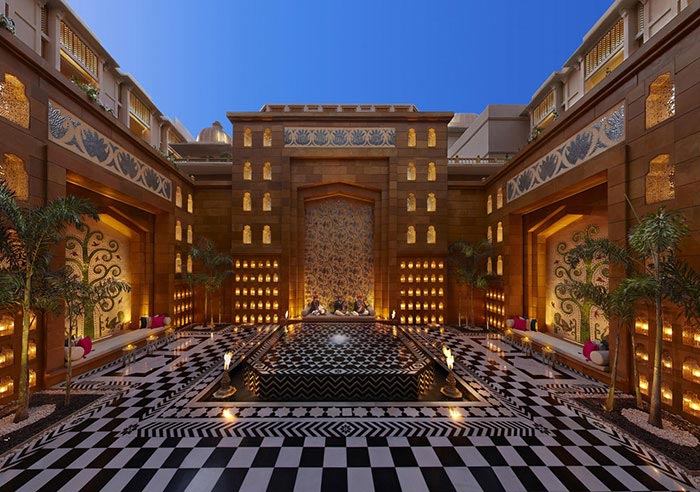 To facilitate events there are various palaces, hotels and resorts in the city. This Palace in Udaipur is such a fascinating venue for the weddings where couples can experience the ultimate marital bliss. Your marriage at Kempinski Udaipur is sure to make your enticing rituals an ecstatic experience.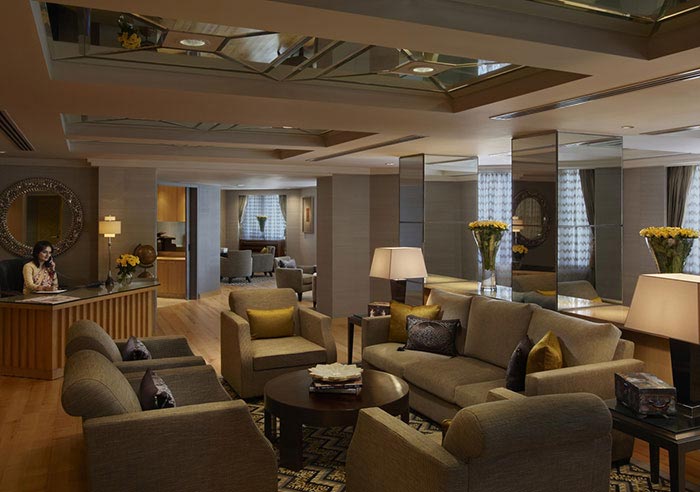 This city in the state of Rajasthan is elegantly drenched in the hues of romance & beauty. This charming fusion of regality and splendor awards you with an experience of the lifetime. Enamored by crystal clear waters of the lakes and great culture of hospitality the couples prefer to get hitched amidst its various eye catching locales. Functions at Kempinski Udaipur add sparkle to the most important rituals of life.
This 'white city' has numerous places of sightseeing which your guests can explore during their stay at this Palace. Couples from all over the world make a beeline to get hitched at its various attractive locations.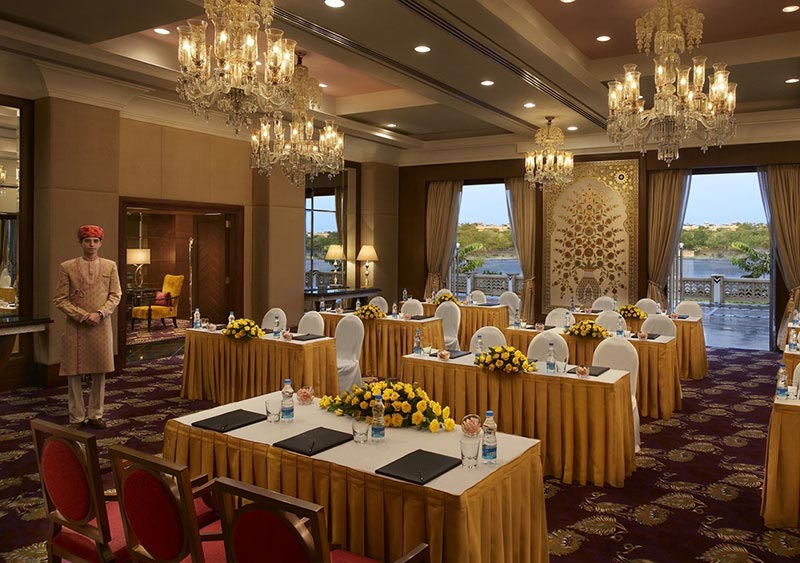 If you and your betrothed are looking for a beautiful location for social gathering, you can tie the knot at a location which offer all the paraphernalia related to the nuptials. This Palace in Udaipur is high in demand as it offers all the logistics related to the nuptial.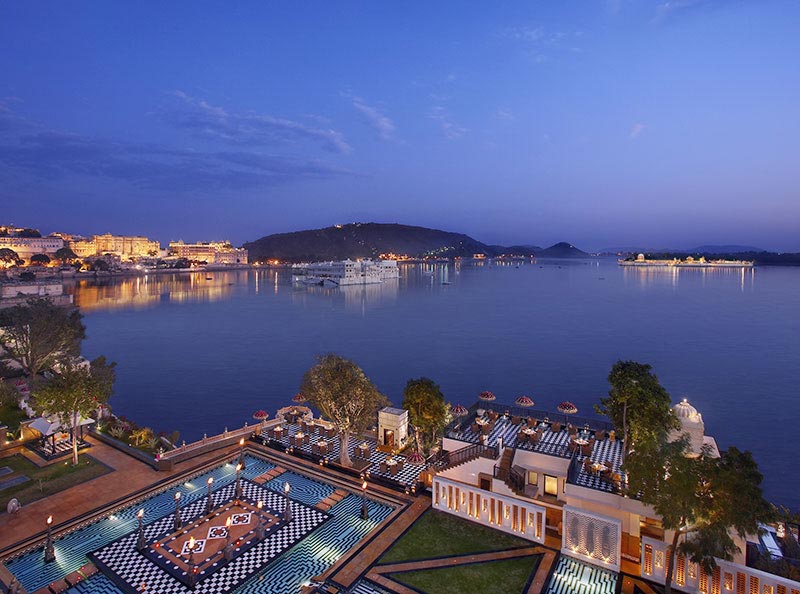 Address : Lake Pichola, Udaipur, Rajasthan – 313001, India